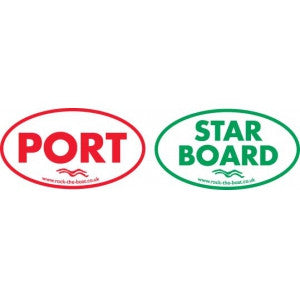 PORT / STARBOARD stickers
Regular price
£2.00
£0.00
Tax included.
These are vinyl printed stickers to go inside your boat on the sax boards - PORT in red and STAR BOARD in green on a white background. Each sticker measures 9cm wide x 5cm high.
When you are being shouted at to "move to Port" or "move to Starboard" a quick glance will confirm that you are going in the right direction! Sometimes time spent interpreting where they are yelling at you to go is critical - to your course, your race or your safety. Never be confused again!
Sold in a pair - one of each 
Please ensure your boat is dry and clean before applying the sticker.
---
Share this Product
---